ABOUT 
ESTHER GOETTE
Hi, my name is Esther.
I am a certified professional coach specialized in executive coaching and leadership development. I love working with clients who are keen to grow and develop themselves. I particularly enjoy working with women leaders who want to have it all: a kick ass career/job, balanced with a fulfilled personal life.
Since 2011, I have been working with leaders in supporting their professional and personal growth, namely their transition to a more senior role, as well as facilitating behaviour change with respect to their leadership, to achieve, higher level of self awareness and self-confidence, lower stress levels and greater effectiveness.
Many clients are women who aim for success and want to develop/maintain their authentic leadership style. I work with individuals as well as groups/teams, in English, German and Spanish. I also lead workshops as well as trainings on the subject of Leadership Development; Team Development; Communication; Innovation; Stakeholder Management/Networking.
My coaching style is empathetic and warm, yet challenging and authentic. I keep my clients accountable and move them forward to achieve their goals and objectives. Most of all, I want my clients to shine, and to step fully into their potential, whatever that may be.
I believe coaching is about transformation and growth!
I am proud of having worked 20 years as a global brand management expert in operations/line management within several multinational Fortune 200 corporations – I understand the complexity of working in a diverse environment and what the required leadership competencies are to thrive in global organizations.
I have experienced first hand the challenges that organizational change can impose and how important it is to rebounce quickly from inevitable set-backs.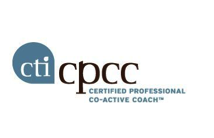 Esther has Graduated from and is certified with CTI, The Co-Active Training Institute. CTI is the oldest and largest in-person coach training school and one of the most innovative leadership training organizations in the world. She has also undergone the training curriculum in "Organizations & Relationship Systems Coaching" by CRR.
She holds a Masters Degree in Business Administration from the University of Hamburg, Germany (1989), majoring in Marketing.
Her coaching philosophy/methodology (Co-Active Coaching) is globally renowned. It is built on the cornerstone that we are all naturally creative, resourceful and whole and that we all possess the capacity for knowing what is best for ourselves.
The Co-Active Coach comes from a place of authentic being, listening and encouragement, to uncover the best in oneself and others. This powerful process of engaging with others is proven and supported by current scientific research. The Co-Active certification program is the most rigorous and respected in the coaching industry.
In summary, Esther's

credentials

are
:  
Certified Professional Co-Active Coach (CPCC), London
Professional
Certified Coach (PCC) with the ICF (International Coaching Federation)
Board Member and Chapter Leader ICF Suisse Romande
Organizational and Relationship Systems Coaching, Center of Right Relationship (CRR)
Co-founder of Geneva Coach Alliance
Certified with The Leadership Circle Profile 360 degree assessment, Firo-B, MBTI Step 2;
Booth Company Clark Wilson's Task Cycle 360 degree assessment,
Influence Style Indicator.
Workplace Big 5
Facilitation training in the Art of Hosting; Applied Improvisation; Group Facilitation Methods
Affiliate member of the Harvard Institute of Coaching
Prior to becoming a trained coach in 2009, Esther has a successful 20 year career as a global marketing executive in the FMCG/Consumer Goods sector (Colgate-Palmolive; Clairol; Procter & Gamble), in Health Care (Novartis OTC) and the New Media industry (Agency.com).
She is an experienced global leader of multi-functional and multi-cultural teams and has worked in complex matrix structures of multinational corporations, in Europe and the USA. She is an expert in brand management and the development of communication strategies and plans.
Esther has a truly global background: Born and raised in Hamburg, Germany, she lived and worked in Argentina and Singapore, and spent 7 years in New York, USA, before moving to Geneva, Switzerland, in 2003.
She is multi-lingual with fluent German (mother tongue) and English, as well as solid Spanish and conversational French. Esther has a master's degree from the University of Hamburg, Germany, in Business Adminstration, majoring in Marketing.